We are thankful for all of our loyal customers. Come and join us for some great local food and cold drinks!
Hours:
Monday: 11AM to 11PM
Tuesday: 11AM to 11PM
Wednesday: 11AM to 11PM
Thursday: 11AM to 11PM
Friday: 11AM to 11PM
Saturday: 10AM to 11PM
Sunday: 10AM to 10PM
4091 W State St.
Boise, Id 83703
Enjoy some of the best food and atmosphere in the Boise area.
Come by The Lift to enjoy some mouth watering food and signature drinks. Relax with friends or watch the games on our large tv's. With a full bar, many beers on tap, and a large wine list, you're bound to have a great time!
Great Menus To Choose From
Food is one of our passions, and we serve up some of the best meals you'll find in the Treasure Valley.
All menu items available to-go daily during regular hours.
Our patio is both beautiful and unique.
Covered in flowering vines and grapes, The Lift's outdoor patio is an amazing place to sit and have some drinks with friends. Or even to enjoy some of our incredible food. You'll want to spend hours here as if it were your own backyard.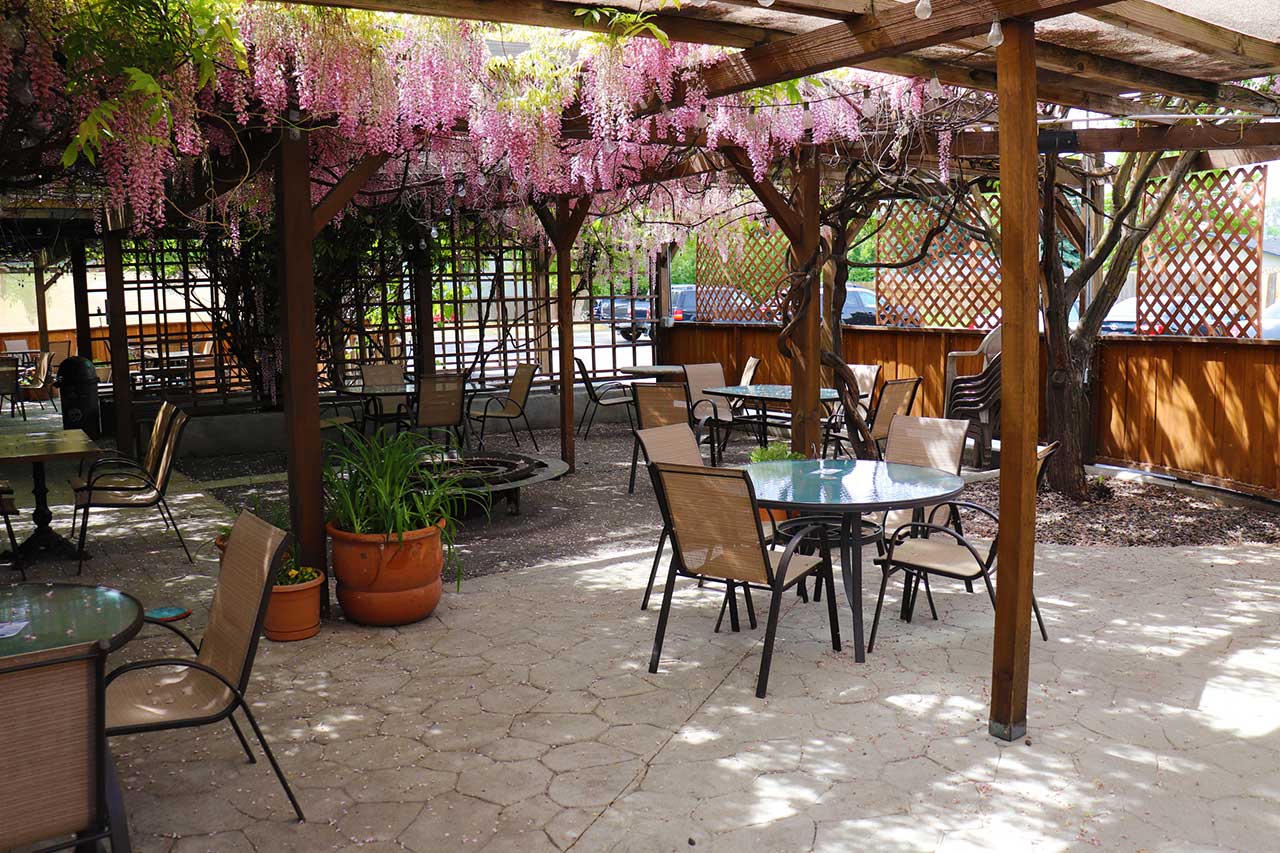 Very comfortable atmosphere for watching games. We had curbside during the pandemic, delicious and hot food straight to our bellies. We used the app to ordr. Thank you, I can't wait to go back and sit down!
This restaurant has a great atmosphere with awesome food and drinks. If you haven't been to The Lift on State St you are missing out! The Patio outside is my favorite!
Everything in this bar is great from the food to the drinks and the service. Come check it out!
Great Beers and most of all a super staff. Taco Salad A+ fun, friendly, staff that make you feel like their a old friend